Since we wrote our last article about Smith & Wesson a lot has changed in the laser world and the same goes for Smith & Wesson. In the last article Smith & Wesson we discussed the quality of the laser engraving provided by the Langolier 50 Watt Fiber Laser Marking System and Jimani has since added the 100 Watt Langolier fiber laser which has delivered faster cycle times.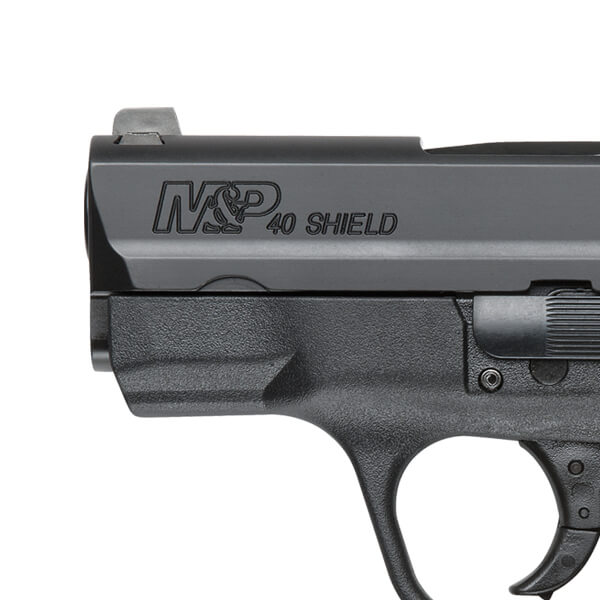 When laser source supplier Nufern developed a 100 Watt fiber laser source Jimani was an early adopter. Jimani knew that Smith & Wesson had cycle time concerns so they shared a 100 Watt fiber laser source from Nufern to do some testing to prove the concept. Jimani helped Smith & Wesson update an existing 50-Watt Langolier system the 100-watt laser source.
Ben Lussier, Manufacturing Engineer at Smith & Wesson, says "the 100 Watt fiber laser cut down the cycle time to almost half of the time for the 50 watt. We also saw a very nice quality mark, especially after finishing the slides which is very important to our marketing folks. The 100 watt fiber laser allowed us to buy fewer machines savings us significant capital equipment costs."
"We are pleased with the fiber laser marking from the 100-Watt systems because the mark is much more detailed than a machine engraved mark. There are far fewer headaches like broken machine tools and replacing spindles. The fiber laser requires no consumables, has no maintenance, and the cycle time is faster than machine engraving."
Jimani is easy to work with and provides excellent support – if we need a new laser it is going to be from Jimani"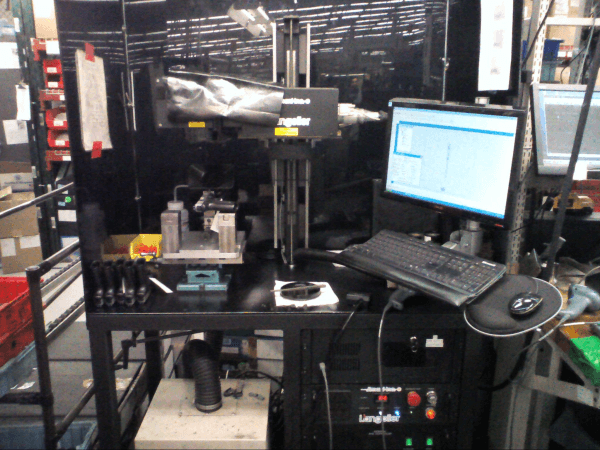 Smith & Wesson Corp. is a provider of quality firearms for personnel protection, target shooting and hunting i
n the global consumer and professional markets. Smith & Wesson is world famous for its handguns and long guns sold under the Smith & Wesson®, M&P®, and Thompson/Center Arms™ brands. Through its Manufacturing Services Division, Smith & Wesson Corp. also provides forging, machining, and precision plastic injection molding services to a wide variety of consumer goods companies. For more information on Smith & Wesson, call (800) 331-0852 or log on to www.smith-wesson.com.
Langolier fiber laser marking systems are a reliable, easy to use, and easy to maintain firearm laser engraving solution. A Jimani Langolier laser marking system is a turn key system and flexible tool for space challenged manufacturing and processing environments. The enclosed Langolier is designed to be a compact, stand alone laser marking station flexible enough to handle one off samples and mid-range production runs.
All Langolier fiber laser marking systems are supplied with Prolase, a user friendly, proven, robust laser marking software package very easy to use for importing and manipulating graphics files for brands, logos, and schematic files.
Contact Jimani and see what they can do for you with a state of the art laser marking system.
Check out these related posts:
{{cta('2f75626a-834d-4ee2-bc53-c149e3a32842')}}