2D Data Matrix Laser Marking Firearms for Smith & Wesson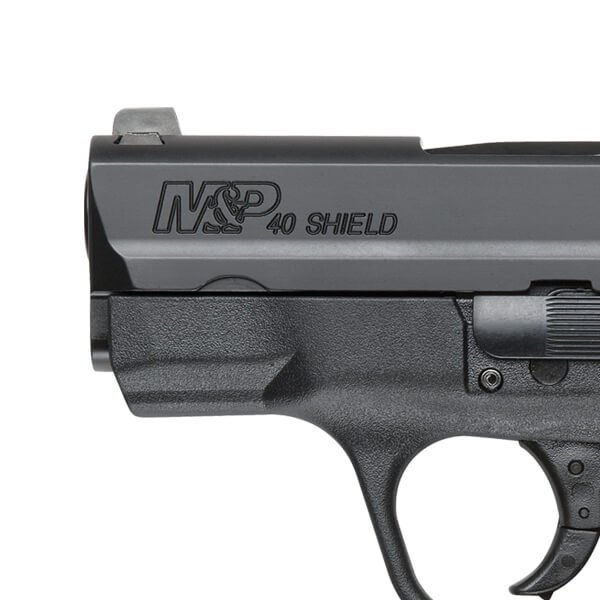 Smith & Wesson is a U.S.-based leader in firearms manufacturing and design and delivers a broad portfolio of quality firearms, related products and training to the global military, law enforcement, and consumer markets. The company's brands include Smith & Wesson, M&P and Thompson/Center arms. Smith & Wesson facilities are located in Massachusetts and Maine.
When Smith & Wesson needed to permanently laser mark gun components they turned to Jimani. Smith & Wesson needed a supplier of components, Tritown Plastics, to laser mark 2D Data Matrix codes and serial numbers on law enforcement agency weapons. They decided to work directly in the Tritown facility to get the process optimized so the parts arriving at Smith & Wesson met all specifications upon delivery.
The laser marked 2D Data Matrix codes are required to meet AIM direct part marking specifications for mark grade and readability.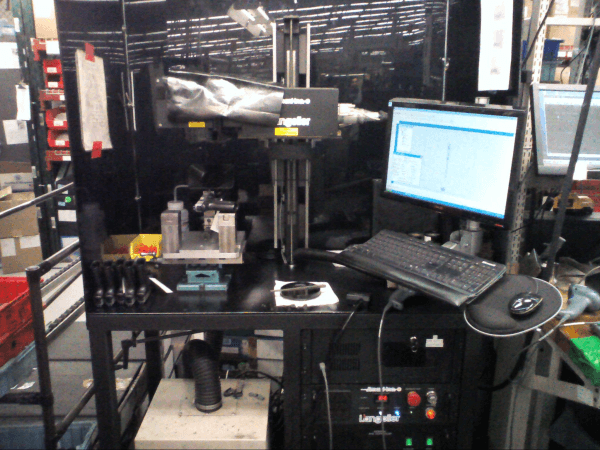 "After consulting with Jim Earman and the team at Jimani and making a few laser process settings adjustments, we were getting grade A readings on the 2D Data Matrix marks almost instantly, even after wiping the mark with our fingers! We are confident that we will see this consistency over a large number of parts. The Langolier 50 watt fiber laser marking system produces a beautiful mark that withstands oil and finger rubbing pretty well. The cycle time is a little higher than I would like but the time saved in grading compared with the previous laser settings we used makes it well worth it and total cycle time is still below tact time. These laser marked 2D Data Matrix bar codes grade A almost as fast as they can be scanned! Based on the feedback and adjustments made in conjuction with Jimani, we are very confident that this laser marking process is stable and consistent." says Ben Lussier, Smith & Wesson Manufacturing Engineer.
Smith & Wesson uses a number of Jimani fiber laser marking systems in their production processes to deep engrave serial numbers, 2D Data matrix codes, text, custom logos and other special markings required by customers. These fiber lasers mark materials such as aluminum, titanium, and stainless steel as well as different finishes like anodized, black oxide, clear coat, camo, and melonite.
"Jimani's combination of exceptional technology, engineering for practical factory application, and excellent customer support makes them the supplier we trust for our fiber laser marking systems." states Mr. Lussier.
{{cta('22d110bc-bd13-47d2-beca-c36ff0dffe98′)}}