3D Medical Manufacturing Improves Laser Marking Speed
3D Medical Manufacturing, located in Riviera Beach, FL and founded in 1994, is a Contract Manufacturer of critical high precision medical device components, implants, instruments, cutting tools and mechanical/electro-mechanical assemblies. 3D Medical Manufacturing specializes in full service fabrication from materials of Titanium, Stainless Steel, PEEK, Precious Metals, Aluminum, and Polymers that demand close tolerances and superior cosmetic finishing.
3D Medical Manufacturing uses lasers to permanently mark most of the items they produce with bar codes, serial numbers, text, depth gauge marks, logos, and other information. The systems they had been using were not always operator friendly and difficult to program. Dave Davis, Senior Manufacturing Engineer for 3D Medical Manufacturing, says that 'While looking for better laser marking software, we found Jimani, one of the largest integrators of Prolase. We were impressed with Jimani's laser marking equipment and support and we now have two 20 watt enclosed fiber laser systems from them in house."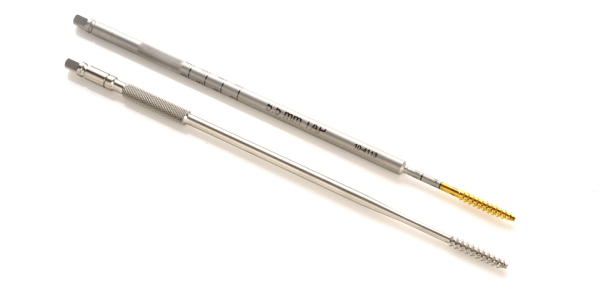 3D Medical Manufacturing uses the Jimani Langolier fiber laser marking systems to mark around the circumference of cylindrical parts. "The ability of the laser and software to be programmed and run in an operator friendly manner is what really sets them apart. We have also reduced cycle time on some critical parts to one third of the previous time. This efficiency helps increase our throughput with no decrease in quality." says Mr. Davis.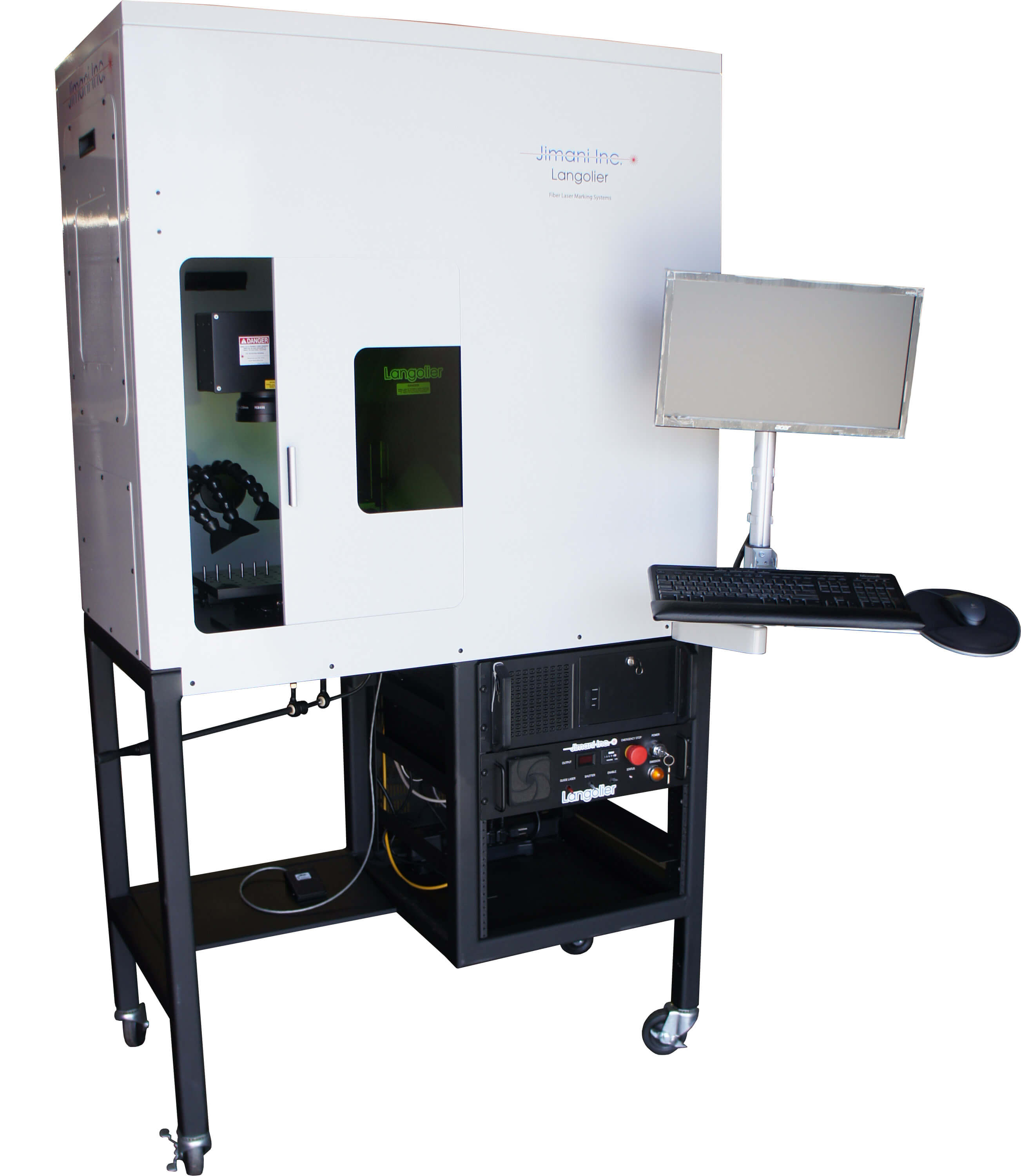 The 20 watt Langolier fiber laser system comes standard with Prolase 7 laser marking software installed and is extremely operator friendly. Industry standard bar codes (2D Data Matrix, UID, UPC, Code 39, and many others) serial numbers, logos, text are all pre-loaded.
All common vector graphics files including .dxf, .plt., .dwg, .ai., and, eps as well as many less common file types are easily imported and incorporated into the job files. Raster printer file formats including .bmp, .jpeg, .pcx., .png., and .tif are also easily imported and adapted to laser marking.
The Langolier fiber laser marking system is the state of the art in medical direct part marking lasers. The Langolier fiber laser marker uses the latest solid state Ytterbium fiber laser systems (Infrared1060-1080nm) possessing a powerful and efficient combination of flexible fiber delivery, high peak power, excellent beam quality, and the best wall-plug efficiency available.
Improve your laser marking speed with a Jimani Laser!
{{cta('b33c3458-d5e6-431f-9a82-2486d1cb57a9')}}