5C Collet Holder For Rotary Laser Marking
A potential customer asked if we could find a way to use 5C collets with the Sherline Rotary Indexer that we use.
We found an off the shelf 5C collet holder and sent it to Sherline and they made an adapter to attach it to the laser rotary indexer we use. A lot of our fiber laser system users are familiar with and comfortable with 5C collets so this new setup makes a nice addition to our line of fiber laser accessories.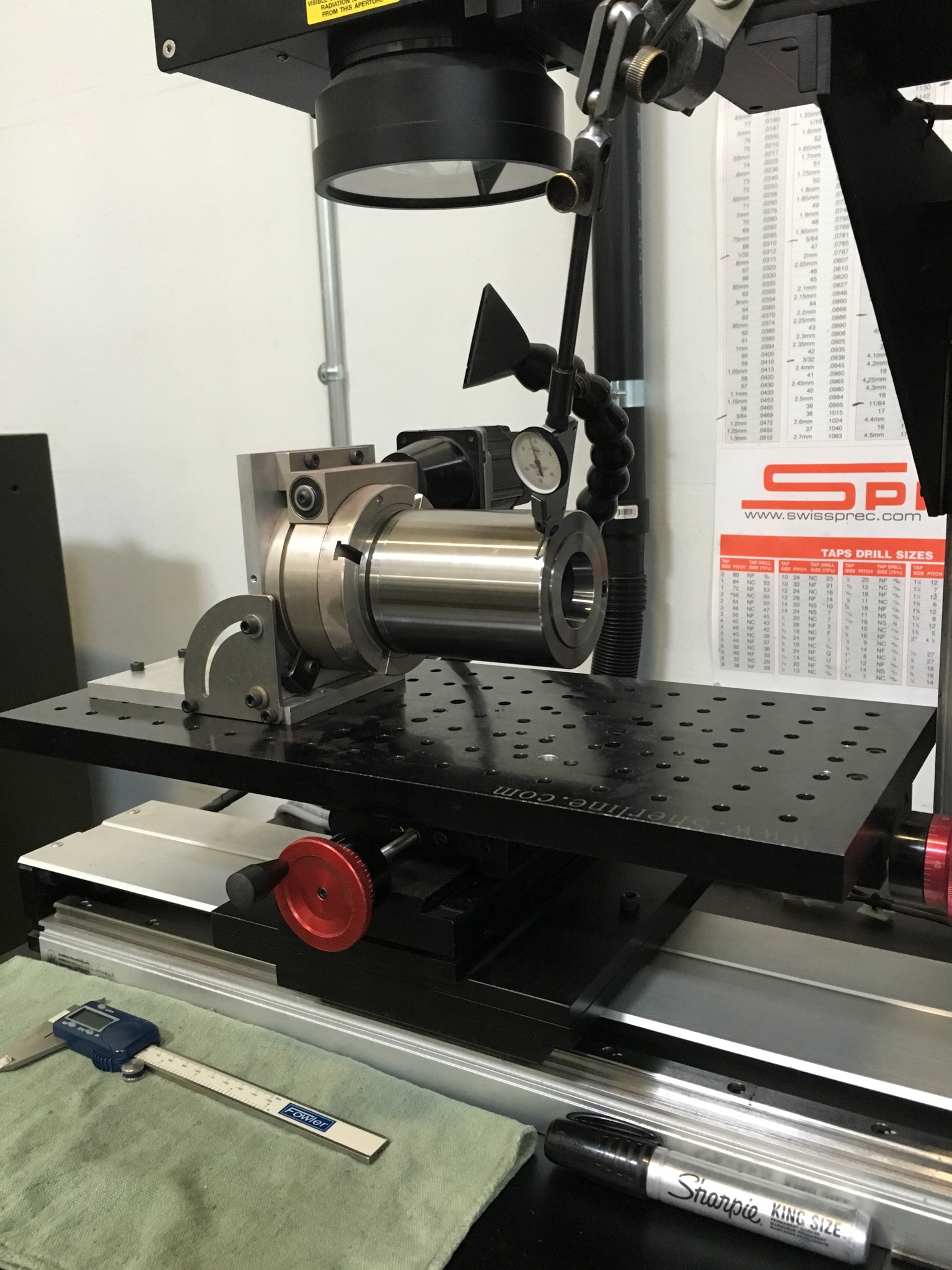 The collet holder itself is made by a company named Kalamazoo and can be found by clicking here. It is an off the shelf item. Any interested user should just buy it directly from them. What they would need from Jimani in order to use it with the Sherline rotary is the adapter. That is going to be about a $100 item.
This 5C Collet holder setup is great for short runs and quick set ups.
{{cta('ba2ca0ed-28f5-4625-b1b6-d46a55829f7c')}}