Desktop laser marker systems are ideal for both industrial and non-industrial settings where the user is able to manually load the marking surface into the marker. Because this style of marking system is smaller it is ideal for small items like tooling, tags, nameplates, and other small parts.
What Substrates Can Be Marked with a Desktop Laser Marker?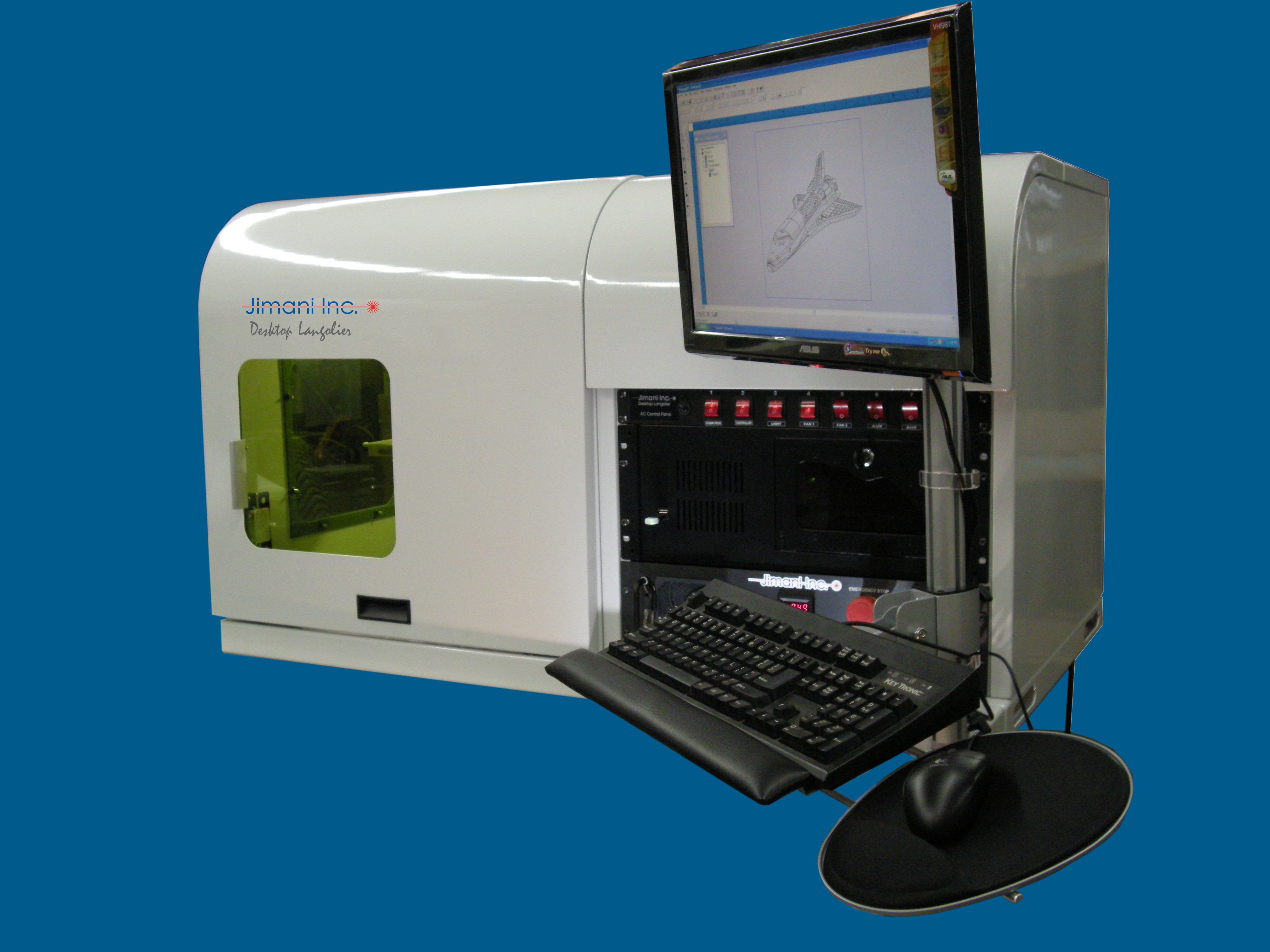 A desktop laser marker can be used to mark a wide variety of substrates or surfaces. Some of the most common are steel, aluminum, and brass. Other surfaces that can be marked also include titanium, copper, most plastics, rubber, graphite, and composites.
If you're unsure if the substrate you need to mark can be accommodated by a desktop laser marking system, we can usually test a sample for you to be sure the system is a good match.
What Can be Marked?
Like most marking system, desktop marking systems are capable of marking text, graphics, serial numbers, and machine-readable codes.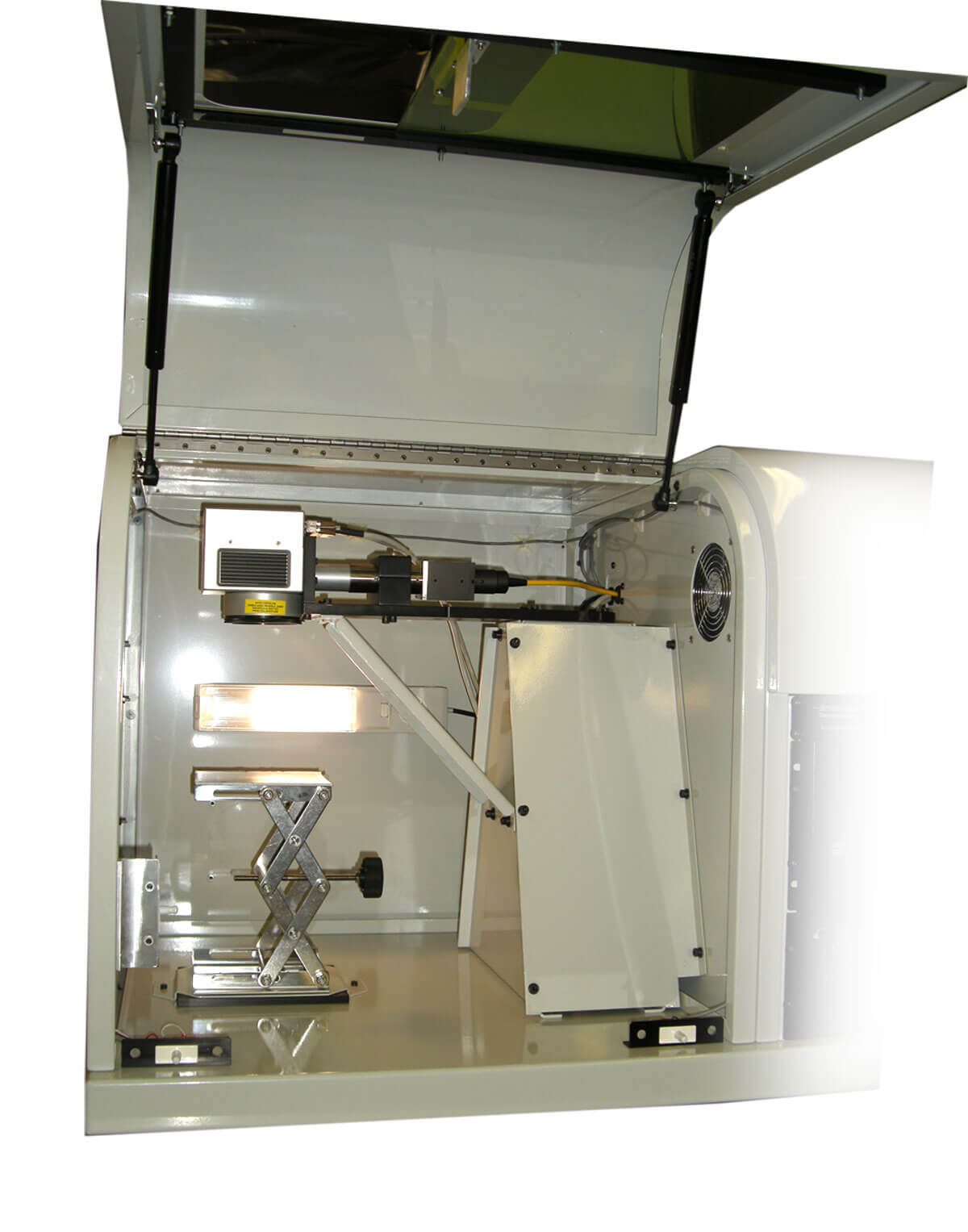 What are the Benefits of a Desktop Laser Marker?
Desktop laser marking systems are, obviously, more compact than other marking systems. They are designed to have a much smaller footprint than their larger counterparts. The Desktop Langolier in particular has no user serviceable parts, requires no maintenance, and doesn't require the consumable parts most fiber laser systems require.
This system also offers users precise, high contrast etching and engraving ideal for both industrial and non-industrial settings.
Learn More
Contact us to learn more about our desktop laser marker system or any of our other Langolier fiber laser marking systems.
{{cta('457d9883-9158-4536-a194-a90d0b707e4a')}}