Desktop Laser Marking: A Versatile, Turnkey Solution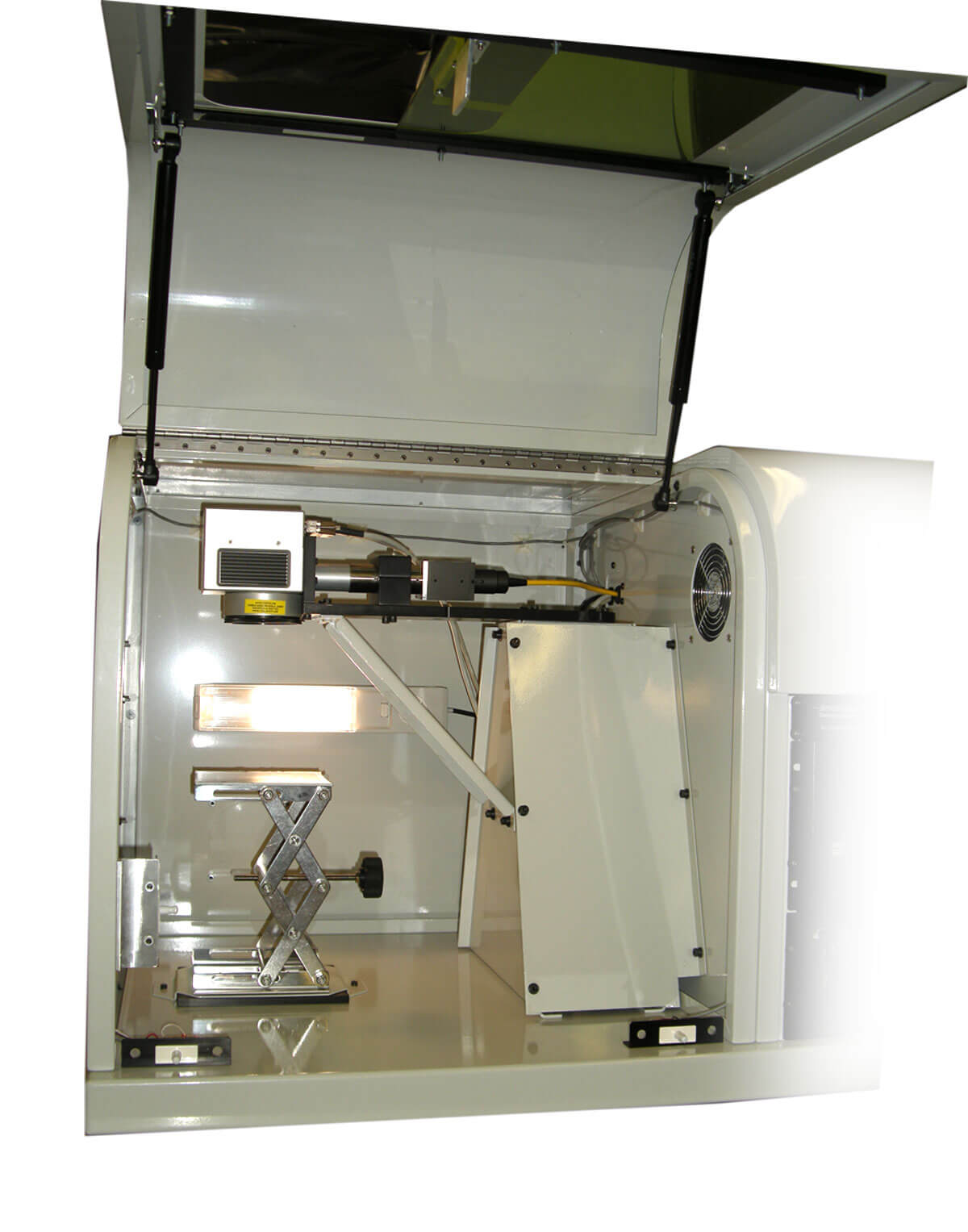 The new desktop laser marking system from Jimani, the Langolier desktop laser marker, is a versatile, turnkey solution for desktop laser marking in both industrial and non-industrial settings. The company has leveraged over 20 years experience in the laser marking industry to develop the new desktop laser marking system for clients preferring to do their engraving in-house. The Langolier Desktop laser marker is ideal for companies that want to manually load small items like tags, nameplates, tooling, and other small parts.
The Langolier desktop laser marker provides a small footprint, 20 watt, air-cooled, Ytterbium Q-Switched Fiber Laser for marking, etching, and engraving on a wide variety of surfaces including:
Steel – all grades
Aluminum
Titanium
Brass
Copper
Most plastics
Rubber
Graphite
Composites
Marking capabilities include text, graphics, serial numbers and machine readable codes.
Using the latest Ytterbium fiber laser technology (Infrared1060-1080nm), the Langolier desktop laser marker has excellent beam quality with low power consumption and zero maintenance. Jimani states that "There are no user serviceable parts and there is absolutely no maintenance (other than routine cleaning) or consumables associated with fiber lasers. They are much smaller than YAGs and enjoy an extremely long lifetime without power degradation. The computer consumes more power than the laser"
See this video of the Langolier desktop laser marker in action making UID compliant direct part marks.
Please let us know if we can help you with your direct part marking applications. Send us your samples and we will show you what the Langolier desktop laser marker can do. Click here to contact us or call us at (805) 486-1399