Industrial Laser Engraving Services
When looking for industrial laser engraving services you typically have a couple of options. One option is to find a laser marking system that will allow you to perform all your industrial laser engraving in-house. The other option is to turn to an industrial laser job shop. Which option is best often comes down to volume.
When making the decision between in-house or job shop services there are a few factors that typically influence the decision. First, and perhaps most importantly, is volume. If the application is going to call for high volume production, it often makes sense to invest in an in-house solution. An in-house solution will require an investment in equipment and in skilled operators. If the volume is high enough, this investment can be the right choice. However, there are a number of cases where a job shop is the better solution.
Some of the most common reasons for using a job shop include:
Prototype parts
Product Development parts
Early, short-run production
Small volume production runs
Custom products
Lean environment – company does not want to add non-core operations
Lack of capital to buy laser marking equipment
Start up company or new product testing
There is often a quantity cost calculation that drives the decision to buy a laser marking system versus outsourcing and using a laser job shop. Curious how much it costs to job show a part? Check out this article for an idea of how much a job shop can cost.
Real Life Industrial Laser Engraving Job Shop Applications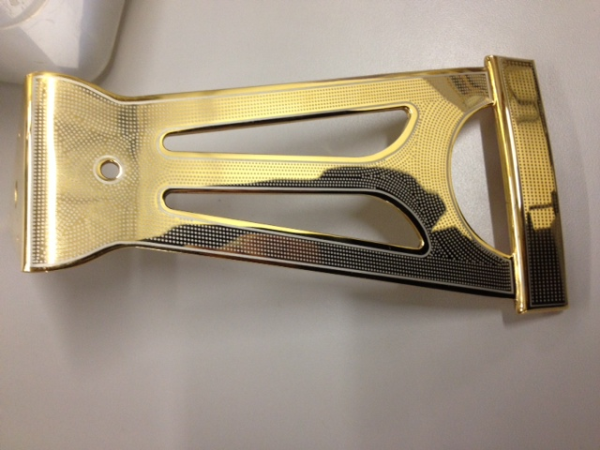 Over the years we've provided a number of industrial laser engraving services. Some of the applications we've worked on have been unique and challenging, such as this unique part. This gold-plated guitar part needed to be very specifically laser engraved, and the base metal was unknown. a 20 Watt Langolier Open Table design was used to laser mark this part. This set up, in particular, is meant to laser etch both large and small parts. This open design is ideal for job shop environments or manufacturing setups that require marking many different types and sizes of parts.
Another application we worked on a few years ago was this Kickstarter campaign. The manufacturer used our job shop services to laser engrave ultra-compact pens. Follow the link to watch a video of our job shop laser marking the pens.
Learn More
Contact Jimani and see what they can do for you with a state of the art laser marking system.
You Might Also Be Interested In
{{cta('39390c2d-19ed-406b-b745-0a989727e0fc')}}