From decorative applications to functional parts, brass is found in a variety of industries performing a myriad of functions. Over the years we've had a lot of experience laser marking brass, but with the addition of the Jimani Laser Cube, we are now offering laser cutting brass services.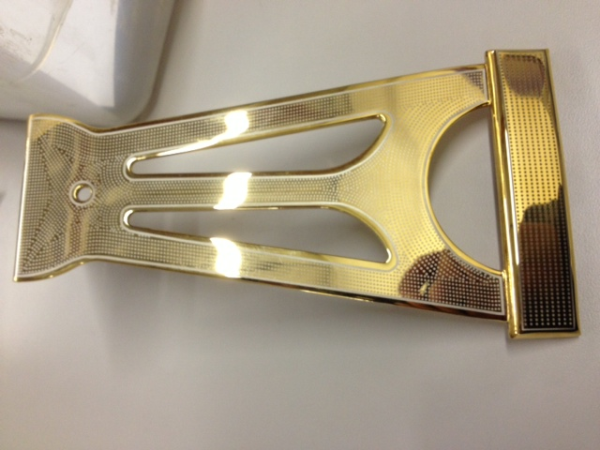 Because we've added laser cutting in our metal fabrication job shop, we're now able to offer laser cutting brass services. This is exciting because it allows us to offer job shop customers the highly detailed and precise cutting that can only be achieved with a laser cutting system.
In the video below, you can see the level of detail we are able to achieve with the Jimani Laser Cube.
One of the things that we're very excited about is the possibility of combining both our laser marking and laser cutting abilities. Used in conjunction, we are able to create a variety of laser marks on brass (you can see some examples here), and then precision cut the piece. Together, these processes allow us to create intricate, complex shapes and marks for truly unique applications.
If you're interested in some of the brass applications we've completed in the past, click here to read other articles and application stories about brass.
Learn More
If you're interested in learning more about our new brass laser cutting services, please contact us here. Or, request a quote for laser cutting services today!
{{cta('39390c2d-19ed-406b-b745-0a989727e0fc')}}