Laser engraving is an ideal marking solution for many applications. For some applications, however, the cost of purchasing a laser marking system makes engraving in-house an inefficient solution. There is often a quality cost calculation that drives the decision to buy a laser marking system versus outsourcing and using a laser job shop for laser engraving services.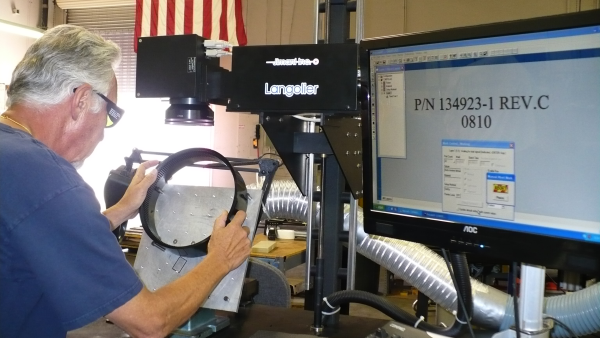 There are many reasons why purchasing a laser system, even if laser engraving is the best choice, is not ideal. Small volume productions runs or early, short run production and prototyping are common reasons for outsourcing laser engraving to a job shop. New product testing or simply startup companies without the capital to invest in an in-house system are also common reasons to turn to a laser job shop.
Laser Engraving Services
Whatever the reason for turning to a laser job shop for your laser marking needs, finding a job shop you can trust is crucial. Jimani has been in the laser job shop business for over 20 years and we have the experience to tackle not only laser engraving jobs, but also marking, cutting, and complete end to end laser solutions.
Take a Look at Some of Our Work
You can check out some of our laser job shop projects from over the years by following the links below.
Laser Job Shop Expertise Creates Unique Park Marking
Laser Marking Odd Shaped or Large Parts
Laser Job Shop Services vs. A Custom Laser Marking System In-House
Contact us to learn more about our laser engraving services or to request a quote.
{{cta('39390c2d-19ed-406b-b745-0a989727e0fc')}}