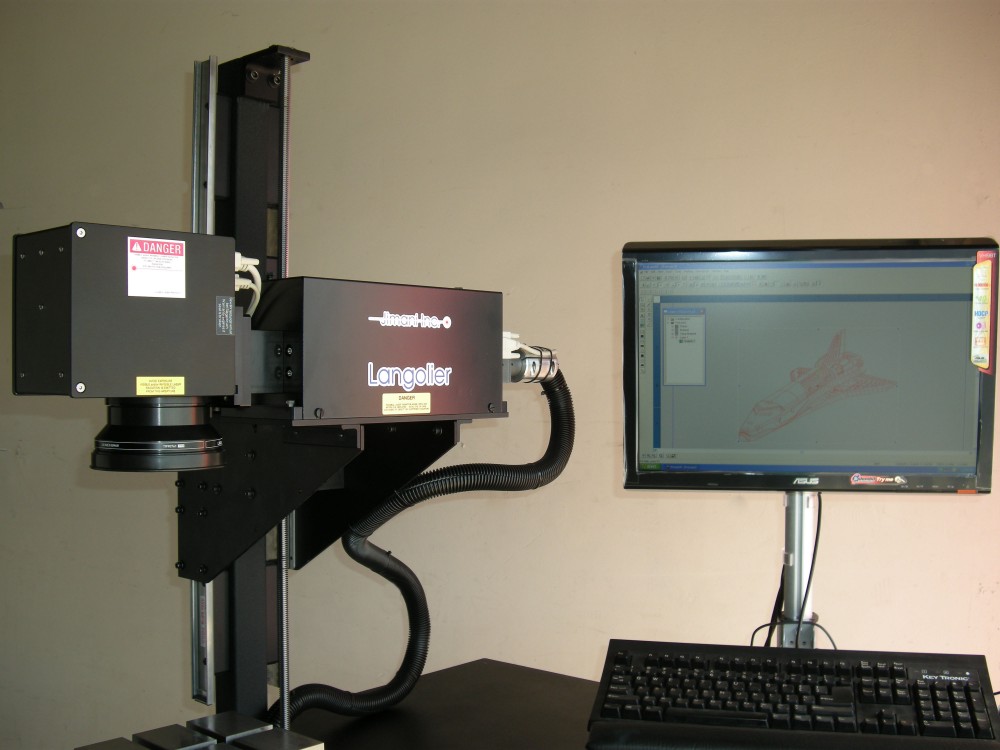 Laser engraving is one of the most popular methods of laser marking a material. While some types of laser marking actually change the surface of the material, leaving a contrast but not removing any of the material itself, laser engraving does remove the material.
Laser engraving involves digging a hole or cutting a groove in material to leave a mark. The mark left by laser engraving has depth.
There are a number of laser engraving systems available, allowing for a wide variety of material to be marked, including all metals, many plastics, and many non-metals, and depths to be achieved. Jimani offers many Langolier fiber laser systems, but 20 and 50 watt lasers are especially good options for laser engraving needs. These systems have a number of advantages, including:
Laser mark bar codes, 2D matrix
True type font support
Radial text, serialization
EPS, PLT, DXP, and most vector files
Automation friendly
All Langolier fiber laser marking systems are supplied with Prolase, a user friendly, proven, robust laser marking software package very easy to use for importing and manipulating graphics files for brands, logos, and schematic files.
Contact Jimani and see what they can do for you with a state of the art laser marking system.
{{cta('b33c3458-d5e6-431f-9a82-2486d1cb57a9')}} {{cta('5ec55f59-526e-4fad-90cd-96cc7d364c5d')}}