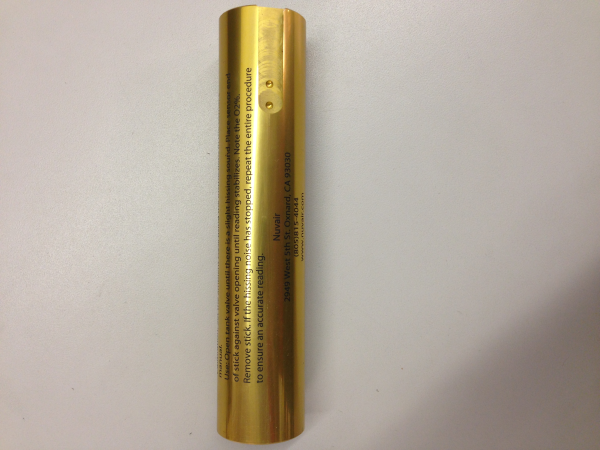 Brass is a common material for laser marking applications. Used in a wide variety of industries and applications, brass can be found on and in everything from decorative items to functional parts.
Like most metal marking applications, the marking requirement for laser etched brass applications is a clear, crisp mark. Crisp markings are essential for any laser marked metal and brass is no exception. Brass can be one of the more difficult metals to mark because of its high reflectivity to 1064nm laser light. More power is better than less power when marking brass and a 30 or 50 watt Langolier is a good solution. Either the 30 watt or the 50 watt Langolier is air cooled and plugs directly into a standard 110 outlet making it energy efficient and with no requirement for regular maintenance.
Click here to read other articles and application stories about laser marking brass.
A Jimani Langolier laser marking system is a turn key system and flexible tool for space challenged manufacturing and processing environments. The Open Table Langolier is designed to be a compact, stand alone laser marking station flexible enough to handle one off samples and mid-range production runs.
Designed to be a turn key, flexible system the Langolier Open Table is ideal for small, low volume, high variety production environments. This laser system is perfectly suited for the flexible work environment where your marking needs might change, the marking station needs to be moved, or the parts being marked are large or odd shapes.
All Langolier fiber laser marking systems are supplied with Prolase, a user friendly, proven, robust laser marking software package very easy to use for importing and manipulating graphics files for brands, logos, and schematic files.