Laser Etching Glass produces a frosted direct part mark on a traditionally difficult to mark material. Most laser etching glass processes produce a flaking or chipping off of glass shards with choppy and uneven edges. Jimani is developing a process that yields superior edge quality with no flaking or chipping of the glass surface.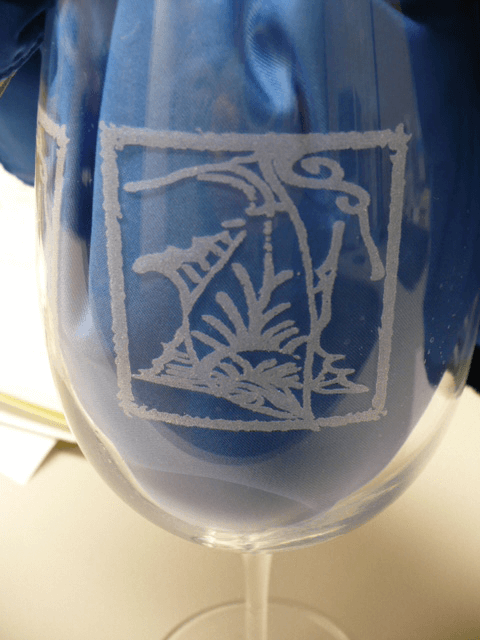 Jimani's Laser Glass Etching process is a very light etching and does not create a large upset of material resulting in a smooth, pleasing to the eye and the touch direct part mark.
Advantages of this new Glass Laser Etching process are:
No chipping or flaking off of glass shards
Clean smooth edges
Crisp graphics and text marking for superior branding
Ability to mark any shape of glass
No additives or special processing required
Mark all glass types
We can mark a surprisingly large distance around the circumference without rotating the glass. If a complete circumferential mark is required we can use our rotary marking attachment to move the part and tile the marking fields.
There are no additives or wet newspaper tricks associated with this laser glass etching process. The CO2 laser marking system is sufficient to produce the high quality marks our customers demand.
Jimani also applies this glass laser etching process to mark on leaded crystal and achieves equally impressive results.
Contact us to see how we can Laser Etch Glass for you.