Laser Marking Aluminum Sporting Goods Equipment
Industry: Sporting Goods

Part Type: Ice Ax

Material: Aluminum
Mark Data Type: Text + Logos + Graphic
Laser Mark Type: Surface marking using 50 watt fiber laser marking system.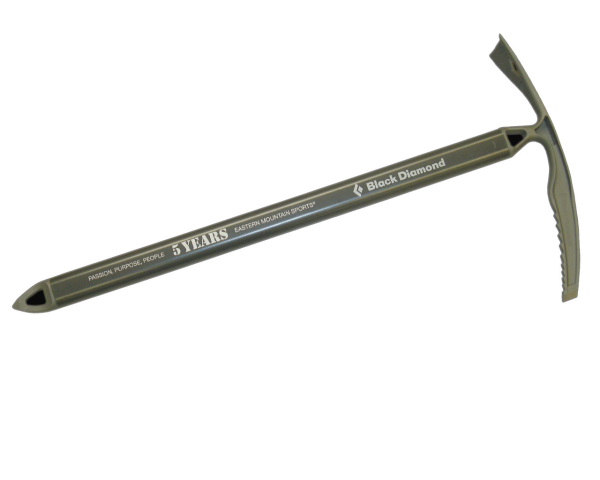 This entire part was marked using the Langolier 50 Watt Langolier Fiber Laser System in about 3 minutes total cycle time.
The part is over 3 feet long so the mark had to be divided into two sections and 'tiled' together to make the entire mark. A 330 mm lens was used that has a field size of approximately 9.5 inches square.
Click here to learn more about the Langolier fiber laser marking system.