Laser Marking at Briley Manufacturing
Briley Manufacturing is located in Houston TX and is the largest gun choke manufacturer in the world and offers a full line of gunsmithing services. Their gun chokes are compatible with all major manufacturers and their customers are the leading gun makers in the world, companies like Ruger, Remington, Krieghoff, Browning, Smith & Wesson, Colt, H & K, U.S. Repeating Arms, and many more.
With the thousands of parts they manufacture and all of the marking that needs to be done, Briley Manufacturing required a robust, reliable laser marking system and a partner that would support them with the expert guidance they would need to mark all of the varieties of materials they handle. They need to mark mostly stainless steel and aluminum with logos and text for branding and identification purposes.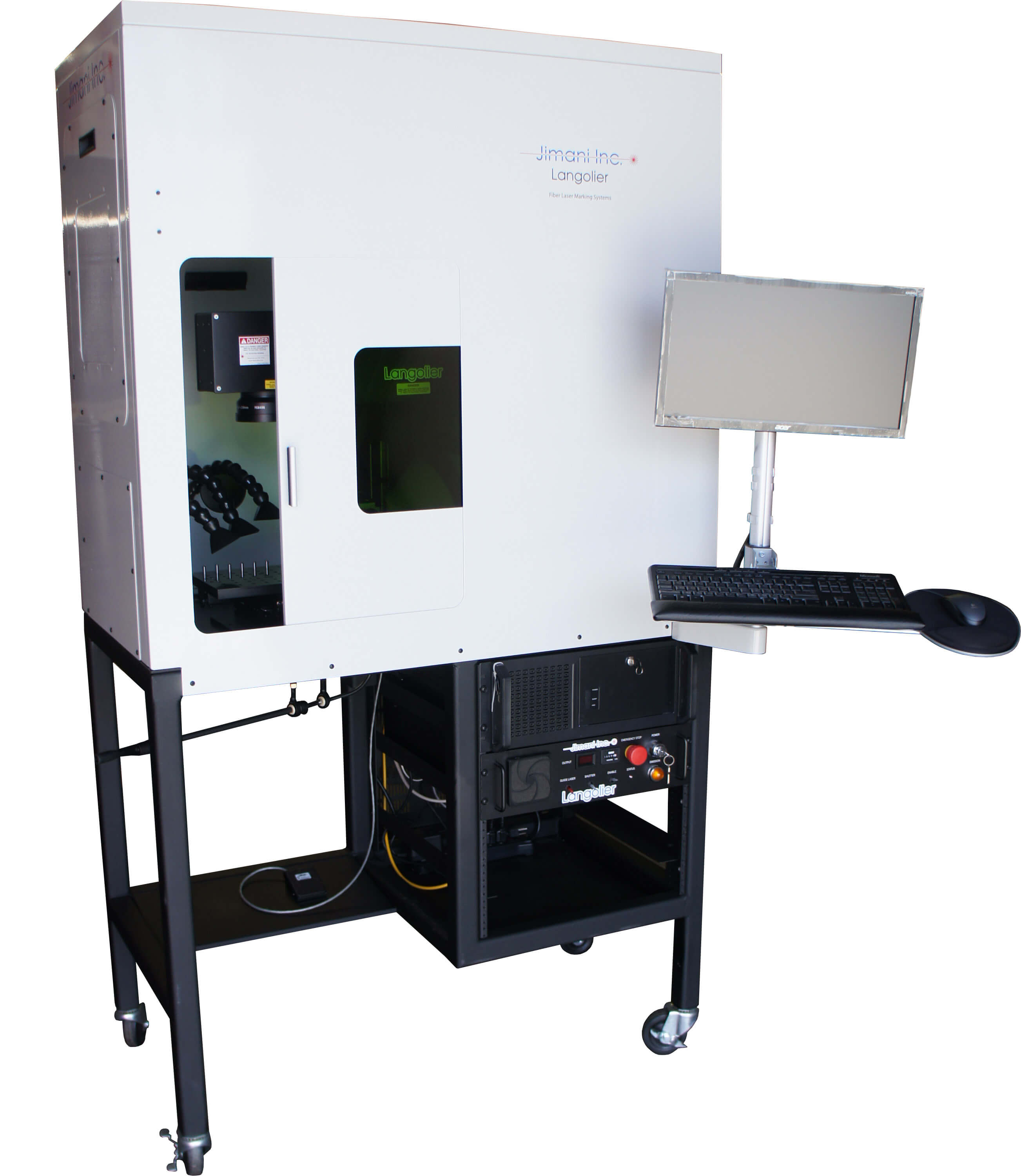 Mike Guigliano of Briley Manufacturing says that 'When we found Jim Earman and Jimani, we found the right laser marking partner for us. The laser works wonderfully and the software is excellent but, the best part about working with Jimani is their service. They always know exactly how to solve any problem we have. Their expertise in laser marking is amazing.'.
Briley Manufacturing uses a 50 watt Langoiler fiber laser with a safety enclosure. Mr. Guigliano states that 'we bought the 50 watt because we have high volumes and it helps our throughput and we will be marking serial numbers to comply with regulations that requires a deeper engraving. The enclosed system we got from Jimani allowed us to easily build custom fixtures that can handle from 1 to 20+ parts at a time. Our operator loads the fixtures, selects the pre-programmed marking instructions, and hits "Go".
The Langolier fiber laser marking system is a top of the line industrial direct part marking laser. The Langolier fiber laser marker incorporates the latest fiber laser components (Infrared1060-1080nm) that have a powerful and effective combination of flexible fiber delivery, high peak power, excellent beam quality, and the best wall-plug efficiency available.
Contact us for all of your laser marking system and contract marking needs.
{{cta('b33c3458-d5e6-431f-9a82-2486d1cb57a9')}}