Laser Marking Cylinders – Marking Around a Tube
Industry: Manufacturing
Part Type: Oxygen Analyzer
Material: Aluminum
Mark Data Type: Text, graphics, logo
Laser Mark Type: Stain Marking, Oxidation
The laser marking application is done using the Jimani External Axis Servo Controller and Prolase 7 Plus software.
Click here to see a video of this capability in action.
First we mark the logo.
Then we rotate to mark the text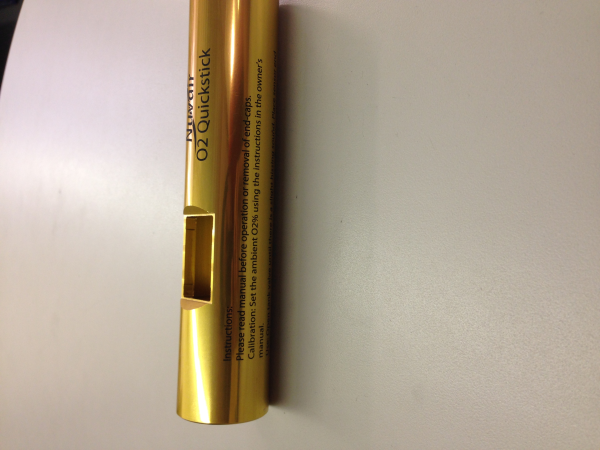 This cylinder is laser marked around the entire circumference.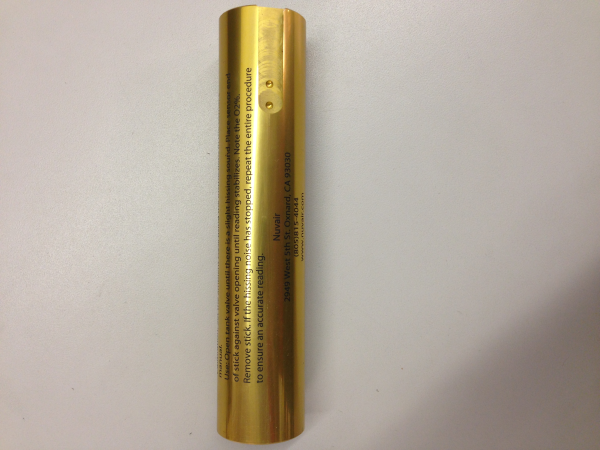 Read more about laser marking using rotary tools and tiling:
Laser Marking on Cylindrical Parts – Auto Tiling with Rotary Indexing
Langolier Optical Housing For Fiber Laser Systems Delivers Advantages
Fiber Laser Marking System External Axis Controller
Contact us to discuss how Jimani can help with your laser marking requirements.