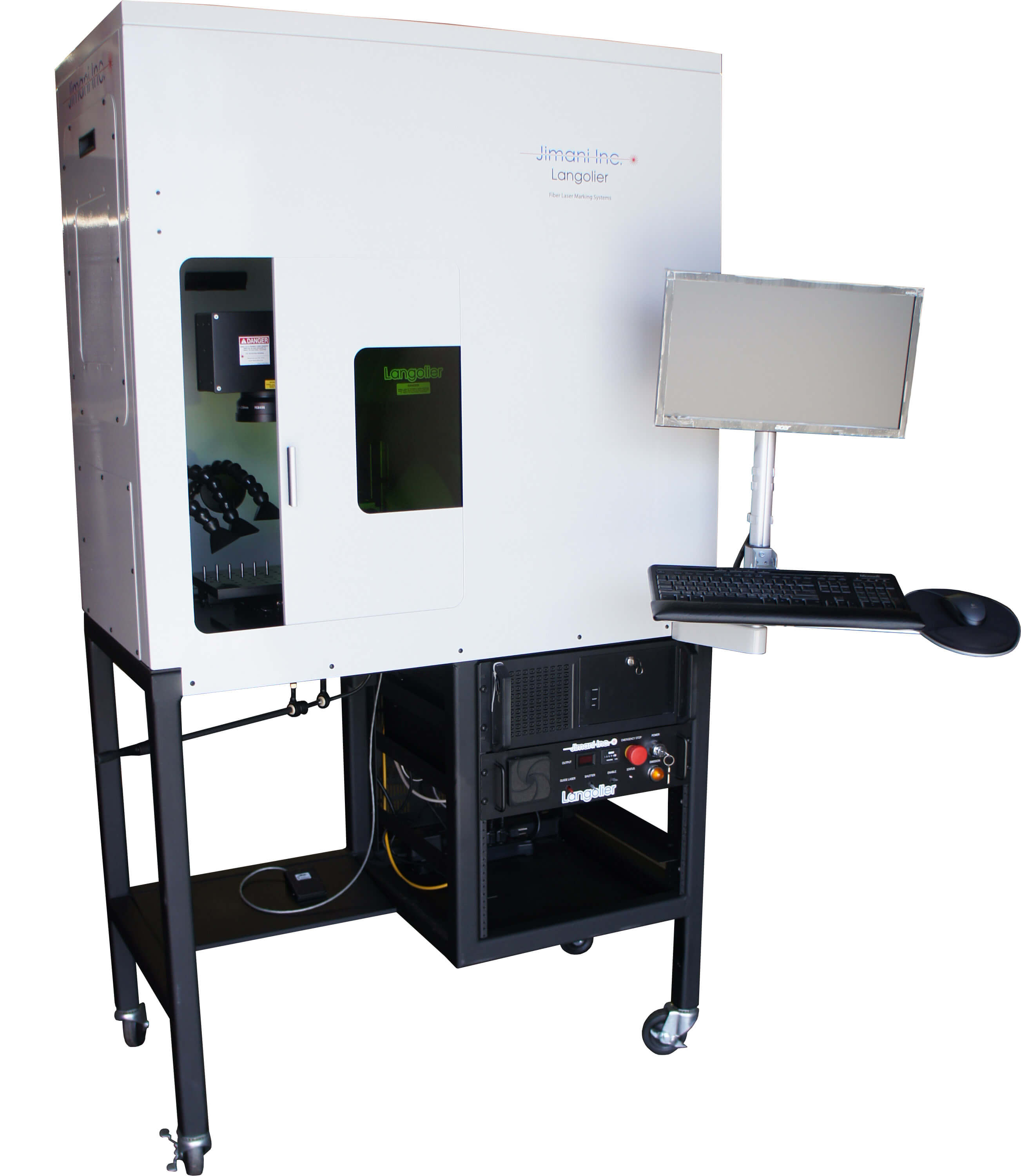 Figure 1
For some applications, the standard open table Langolier fiber laser marking system workstation does not meet the needs of the pplication or the user's preference. Some operators are simply not comfortable with a fully open table design. The solution is a laser marking enclosure.
Designs can range from fully enclosed, Class I enclosures to partial enclosures which prevent line of sight laser access by operators and nearby personnel.
The Langolier Class I LightTight Enclosure (Fig. 1) is designed to fully enclose the work area and only allow access into the marking chamber via an interlocked door. The LightTight Enclosure has a large, left to right opening door which is interlocked such that no laser emission is possible with the door open.
The partial enclosure as shown in Figure 2 has side and rear panels with removable access ports and a sliding curtain which opens to provide full access to the interior of the workstation.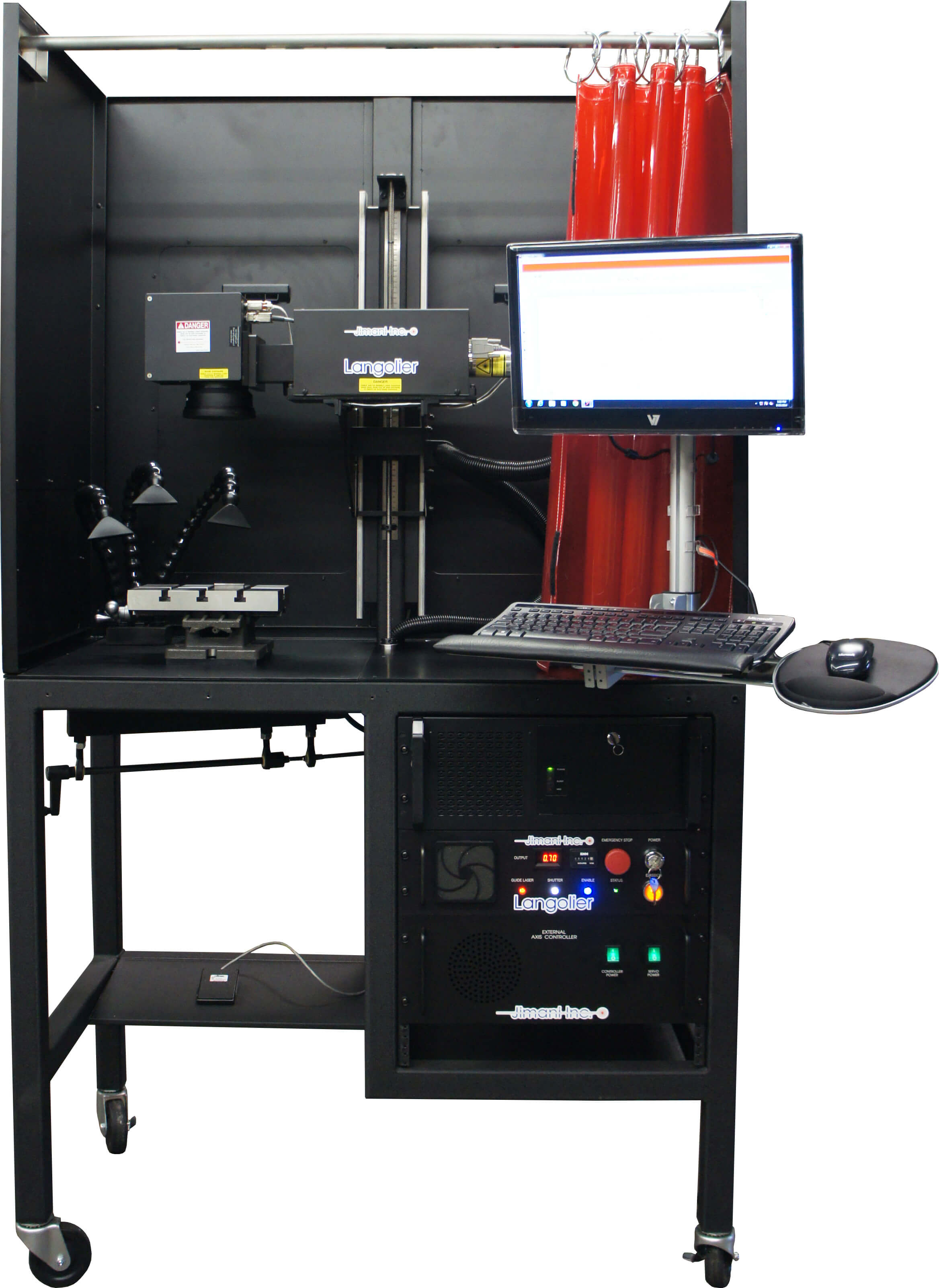 Figure 2
Either type of enclosure can be mounted on both the manual or motorized Z axis Langolier workstation. The floor of the workstation is ported to allow insertion of a fume extractorexhaust hose or installation of an optional fume extraction manifold.
The standard Langolier workstation has 21″ of Z axis travel to allow a variety of lens sizes and marking fields to be selected without compromising its ability to accommodate tall parts.
For applications where the standard laser marking enclosure isn't adequate, custom laser enclosures can be created to maximize functionality.
Contact Jimani for more information about laser marking enclosures.
{{cta('22d110bc-bd13-47d2-beca-c36ff0dffe98′)}}