Laser Marking Steel Nameplates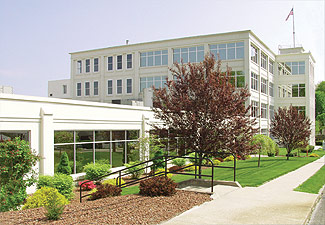 Tri Town Precision Plastics, located in southern Connecticut, is a custom injection molding company that supplies all major industries, including medical, general industrial, aerospace, communications, automotive and defense. Tri Town produces numerous parts that require permanent part identification and uses YAG lasers to apply a direct part mark to a variety of parts.
When Tri Town Plastics needed a new, faster system to keep up with high volume production they turned to Jimani for latest in fiber laser marking systems.
Bob Brinkerhoff, General Manager, says that "Jimani showed us how fiber lasers are not only faster than our old YAG systems but that they are also no maintenance and have a low cost of operation. The custom Langolier fiber laser system from Jimani is very fast, accurate, makes a very high quality mark, and is very easy to operate."
Tri Town Plastics is laser marking a molded in steel serial number plate to provide serial number tracking for plastic gun components.
"We had a minor issue on start up with the scanhead and Jimani was very responsive and helped us understand the issue and implement a solution quickly. We are experts at molding and Jimani makes it so that we do not need to be experts at laser marking in order to mark parts correctly." states Mr. Brinkerhoff.
The Langolier fiber laser marking system is the state of the art in industrial direct part marking lasers. The Langolier fiber laser marker uses the latest solid state Ytterbium fiber laser systems (Infrared1060-1080nm) possessing a powerful and efficient combination of flexible fiber delivery, high peak power, excellent beam quality, and the best wall-plug efficiency available.