Promotional Product Marking with 100 Watt Fiber Laser
Sutters Mill Specialties
, located in Tempe, AZ, laser marks many types of materials at volumes ranging from one to thousands. When they needed a laser marking expert they turned to the team at
Jimani
for their laser marking systems needs.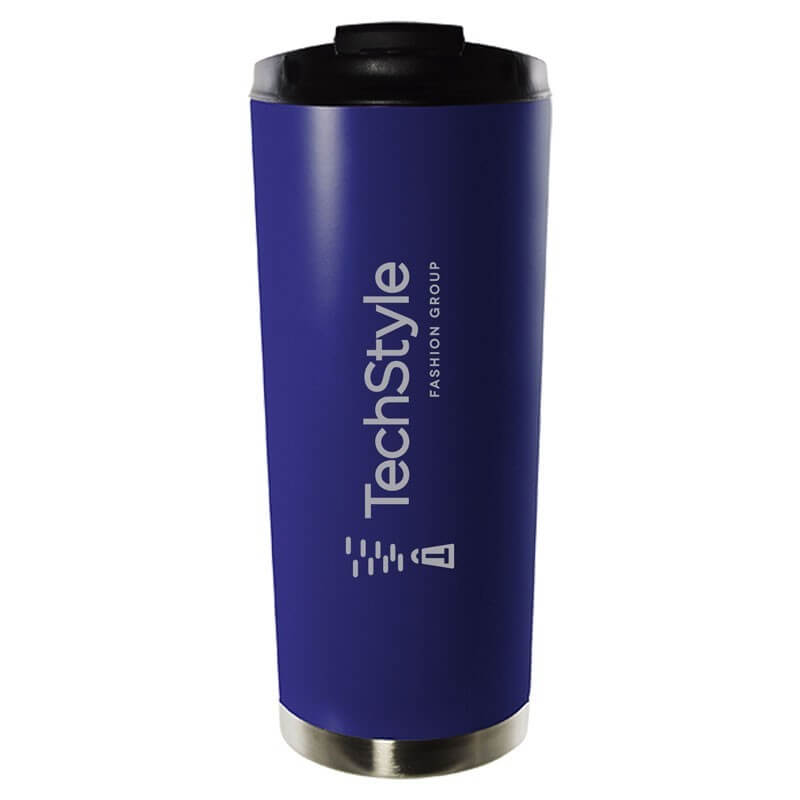 Sutter's Mill Specialties
Mike Kochneff, Graphics Manager at Sutter's Mill, has to manage 20 fiber lasers and 2 CO2 laser systems and the thousands of orders that flow through the shop in any given week. "We have both 100 watt fiber lasers and 50 watt fiber lasers as well as 2 CO2 systems that allow us to customize the marking for all of our promotional items. The items range from key chains to pens to coffee mugs to water bottles to just about anything you can imagine. Our materials include acrylics, wood, stainless, aluminum, ceramic, and lots more", says Mr Kochneff.
"The
Langolier Open Table Fiber Laser systems
from Jimani mark all of these different materials and parts beautifully. We run 24 hours a day 5 days a week so these are workhorse systems for us. The open table systems are flexible and allow us to have one operator run up to 3 machines at a time. The
Prolase
software on all of the systems makes it easy to use our graphics files on any laser. These systems are so fast and provide a high ROI that we do not need to use any other type of marking systems for our parts", continues Mr. Kochneff.
"Jim and his team are the best. They are amazing with the help they give us and with Jim's expertise, he immediately knows how to talk us through any issues over the phone. If there are any issues with the equipment they get it handled quickly and even loans us parts, if needed to keep the shop running. We couldn't ask for any more from our laser partner", concludes Mr. Kochneff.
Langolier Class IV Open Table Fiber Laser Marking System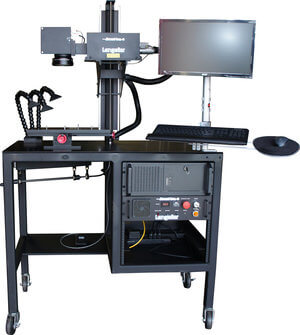 A Jimani Langolier Fiber Laser Marking System is a turn key system and an amazingly versatile tool. The workstation's long Z Axis adjustment can place the focusing lens as high as 29 inches above the marking surface. The system easily accommodates long focal length lenses, parts fixtures and large or tall parts. The industry standard 19″ rack mount computer and Langolier Fiber Laser Controller are housed in the workstation frame making the unit completely self contained with the exception of a single 115 VAC household outlet. Mounted on casters, the system, if need be, can be moved from one work area to another without being "tethered" by water or high voltage connections. All Langolier fiber laser marking systems are supplied with Prolase, a user friendly, proven, robust laser marking software package.
The Langolier fiber laser marking system is the most advanced industrial direct part marking laser available. The Langolier fiber laser marker incorporate the latest solid state Ytterbium fiber laser systems (Infrared1060-1080nm) with power in the 5 to 100 watt range. These laser systems possess a powerful and efficient combination of effective fiber delivery, high peak power, excellent beam quality, and the best wall-plug efficiency available.
Contact Jimani today for all of your laser marking system needs.
You may be interested in these related posts:
{{cta('2f75626a-834d-4ee2-bc53-c149e3a32842′,'justifycenter')}}