The Versatility of Engraving Aluminum
Marking aluminum is one of the most common applications for a fiber laser marking system. This is because laser marking aluminum with a fiber laser provides many opportunities to make unique and interesting permanent marks.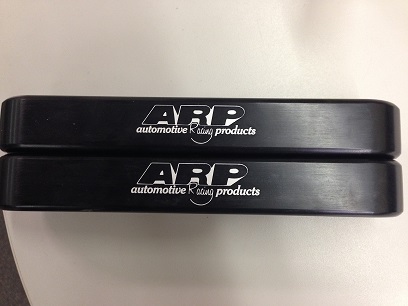 Both uncoated and coated aluminum substrates can be made to yield attractive marks with a fiber laser, and nearly any image, text, logo, etc. can be marked onto an aluminum surface. Essentially, any image that can be reduced to a set of vector lines or text can be marked.
Common Laser Marked Aluminum Applications
Aerospace
Automotive
Electronics
Firearms
Metal Fabrication
How is Laser Engraving Accomplished?
Laser engraving vaporizes the material and creates a mark that goes deeper into the material, several thousandths of an inch. Engraving is typically achieved with increased laser power and lower marking speeds, usually 5-10 inches/second, utilizing multiple passes.
The marks left after engraving aluminum are durable, permanent marks making engraving ideal for parts with a long service life or a lot of wear.
Want to know more?
You can learn more about laser engraving aluminum in our free resource, Laser Marking Aluminum: Common Applications and Marking Specifications. This free download includes information about:
Common applications
Types of mark and how they are made
Laser marking equipment specifications
Click the button below to download your free copy of Laser Marking Aluminum!
{{cta('02db52e2-04c6-4428-806b-a25769f00085′)}}