The Versatility of Laser Marking Systems
From standalone systems to tabletop, laser marking systems come in all sizes and can mark a huge variety of materials.
Versatility in Material Marking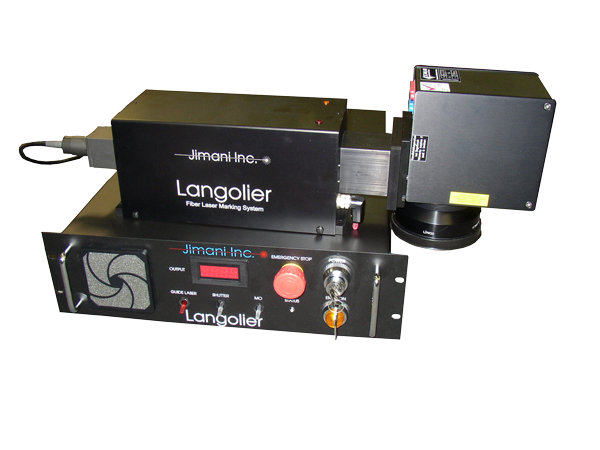 Laser marking systems are a go to marking solution for many applications because they give the user a great degree of flexibility in the material that can be marked. While other marking options are best suited for only a few types of material, laser marking is flexible enough to mark nearly any material.
Materials as diverse as wood and steel, ceramic and titanium can all be marked with the correct laser marking system configuration. Some of the most commonly marked materials include:
Our fiber laser marking systems are wall powered, air cooled, and require zero maintenance which makes them ideal marking solutions for marking applications as varied as consumer goods and aerospace applications!
A Perfect Pairing of Hardware and Software
All Langolier fiber laser marking systems are supplied with Prolase, a user friendly, proven, robust laser marking systems software package that is very easy to use for importing and manipulating graphics files for brands, logos, and schematic files.
Contact us to learn more about our full line of fiber laser marking systems.
{{cta('ba2ca0ed-28f5-4625-b1b6-d46a55829f7c')}}